Ready4Home Housing Support CIC provide supported housing and assistance for vulnerable people, to help them start their new journey with a firm foundation and the skills to sustain independent living.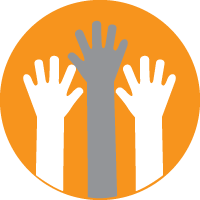 Do you want to help Ready4Home improve the lives of vulnerable people and are you looking for experience in this area? We are expanding our volunteer programme to help increase the variety of support we can give to our residents and we can offer you appropriate training and rewarding volunteer opportunities. Helping people who just want to be a productive part of society but need a little helping hand can be more rewarding then you can imagine.
If you have valuable life experience, people skills, useful job or professional skills and a few hours a week to spare, we would love to hear from you!
Fill in your details and submit the form below and we will get back to you.