Changing Live
We House, Care and Support disadvantaged adults facing homelessness 
Changing Minds 
Hilary Shepherd-CEO
Hilary is a Neuro Linguistic Master Practitioner (NLP).
Hilary has over forty years experience in building up a womenswear store into one of the countries largest independents, whilst finding time to commit to regional causes. She was Chair of the NSPCC in the 1980s and after several years serving on the Lady Taverners (giving disabled children a sporting chance) she returned to the committee after the birth of her daughter as Chair for the NorthWest region in the year 2002.
Other posts held during this time have been Chair of the British Shops and Stores Association (now BIRA), East Lancashire Business personality of the year and for seven years a Dragon at the Said Business school in Oxford.
Contact: hilary@ready4home.co.uk
Nicola Palmer - Governance and Compliance
I am delighted to be joining Ready4Home as a Non Executive Director. I have over 25 years experience in secondary education where I am a serving Headteacher.
I am passionate about the whole Inclusion agenda with my specialisms being Behaviour, Special Education Needs and the Social, emotional health and wellbeing of young people and the wider community.
I look forward to sharing my knowledge and experience to work alongside the team to develop an innovative provision for education and training opportunities in the pursuit of reducing reoffending and helping ex offenders rejoin society.
I have been involved in the governance of schools for a number of years including being the Chair of Governors for a Pupil Referral Unit and both Primary and Secondary schools. I hope this experience will enable me to bring an objective viewpoint to the board and an external perspective on the policy making and planning direction of the company.
Contact: nicola@ready4home.co.uk
Netta Hymanson - Head of Property Acquisitions
Netta Hymanson is an entrepreneur with over 40 years experience running a number of successful businesses.  Netta has lectured at the Royal College of Arts and worked as a consult for many of the major brands we see on our high streets.
With first hand knowledge of how the prison service works Netta appreciates the support needed for those marginalised by their mistakes and those who have complex needs who find themselves homeless following a period of incarceration.  Netta has the requisite qualifications as a Peer Mentor which will add value to her role.
Contact: netta@ready4home.co.uk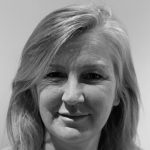 Emma Houghton - Head of Care and Support
I have worked with Care and Rehabilitation for over 30 years, which is longer that I care to admit!
My career started out in caring for adults with severe learning difficulties. This was a challenging role, yet extremely rewarding.  I can say without doubt the challenges of my role gave me the drive to succeed in the 3rd Sector.
In more recent years my career spanned to housing and supporting the most vulnerable people in immigration and ensuring they felt safe and secure.
One of my proudest career moments was being able to prevent a loss of life by talking and listening to a vulnerable adult.  In recognition of this I was presented with an award at a ceremony in London which led me onto being an overall winner and receiving a further award.
Working alongside UKV&I I have worked with individuals who's needs have included DV, Trafficking, Mental Health, Adult Social Care, Substance Misuse, Gamblers Anonymous, Debt Management, and many more.
Amongst the extensive training I have undertaken is a Suicide Awareness course which was extremely informative and whilst under the recent lockdown I gained a Diploma in Psychology.
However, as I do enjoy acquiring new skills, I am sure there will be more learning achieved at Ready4Home Housing Support CIC.
Paula white - Finance and Compliance Officer
Paula is a volunteer at Ready4home.co.uk, focusing on developing a sustainable company structure and growth, streamlining operations, infrastructure and growth strategies, whilst identifying the needs of those marginalised by society.
An entrepreneur and business strategist with an accountancy background. Business consultancy for a number of small to medium size businesses, including online and offline retail.  Property management, estate agencies.  Paula has also worked and consulted for the homeless charity St George's Crypt in Leeds and so has first hand experience in dealing with the relating to those with complex needs.
Paula has first hand knowledge of the prison system and the required housing and support needed for those who find themselves trapped in a cycle of reoffending and returning to prison many times over. Paula has written and facilitated courses to women in prison such as The Freedom Program, Positive You and assisted in the policy writing for the MOJ. Paula also has the requisite qualifications for Peer Mentoring which are key to the successful outcomes predicted for the clients of Ready4Home.
Contact: paula@ready4home.co.uk
Kaitlyn Murphy - Supported Living Officer
I am thrilled to be joining the Ready4home team, who share the same passions and goals as myself in helping to provide aid those who need it and are in a vulnerable point in life.
I have experience working within the criminal justice system and have worked with those in custody to support their needs and encouraging them to re-establish their place into society, including seeking further support from agencies similar to those provided by Ready4home. As I have witnessed first-hand how without receiving crucial support while in custody and shortly thereafter can be the difference between reform and re-offending for many.
I have previously graduated from University of Central Lancashire where I studied Forensic Psychology. I am excited to develop my skills further in helping to assist people outside of the criminal justice system while working along side other agencies that are key to providing all round support and encouraging societal reintegration.
Contact: kaitlyn@ready4home.co.uk
Richard Chambers - Maintenance Technician
Richard keeps a vigilant eye on all Social Housing Compliance legislation and is responsible for keeping Ready4Home Housing Support CIC ahead of the game and fully compliant at all times.
Richard also supports with general maintenance around our property portfolio across the Northwest.
Richard forms a big part of our maintenance team, completing voids for Ready4Home in the most efficient way possible. This means no waiting around for tenants to move into their new home and Richard makes it good as new before they move in.
Rachel Stuart - Volunteer Administrator
Rachel is a competent Support Administrator, with exceptional personal and administrative skills.  She works as part of our dynamic team in delivering an effective service, supporting Directors, managers and staff to deliver their portfolio of work.
Skilled in the preparation of agendas and minutes, taking appropriate follow-up action as required. Supporting the team with the management of projects, gathering information and responding to enquires.
Contact: info@ready4home.co.uk
John Goodwin- Head of Crime - Partner
I qualified as a solicitor in October 1982.
From 1999 onwards I have concentrated purely on criminal and regulatory cases and represented clients charged with all types of offences.
In my career, I have dealt with over 50 homicide cases.As a Solicitor-Advocate, I undertook a number of Crown Court trials and conducted my own cases in the Court of Appeal. I am pleased to have received accolades in the Legal 500 and Chambers directories In 2017, Cohen Cramer was voted Regional Financial Fraud & Licensing Firm of the Year.
In recent years I have concentrated on Serious Financial Fraud dealing with Carousel, MTIC and other types of VAT fraud and bank fraud cases. I have represented a large number of clients charged with serious Drugs and Money Laundering offences.
I have always worked on the assumption that I am there to listen to my clients and never to discount what I am told without properly examining it.
Of paramount importance, and I hope I practise what I preach, is the fact that in my job you are constantly learning.
john.goodwin@cohencramer.co.uk
0113  244 0597